The Emile Heskey Book Launch event, from Pitch Publishing saw Olner Pro Sport Media attend Lumbers jewellery store in the centre of Leicester where former Leicester City, Liverpool and England star Emile Heskey was signing copies of his new autobiography, Even Heskey Scored and held an informal questions and answers session with members of the media, friends and family.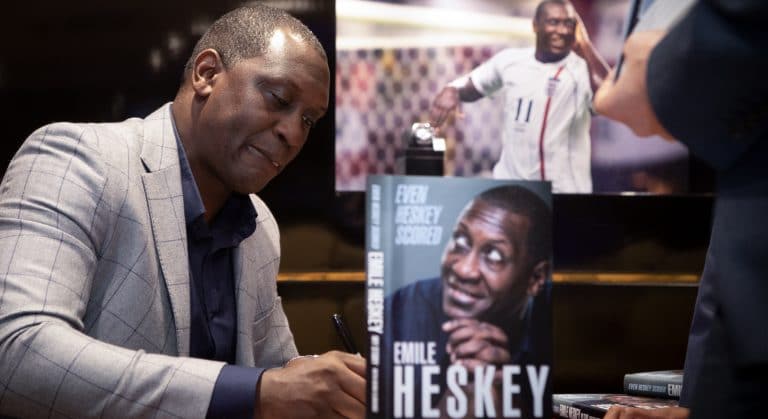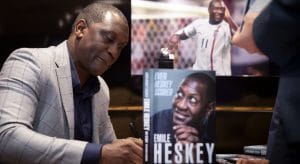 Jonathan Northcroft from the Sunday Times posed a series of questions to Emile, beginning with his humble beginnings in Leicester and his prodigious talent for all kinds of sport. Jonathan and Emile then led the audience through his early career with Emile's hometown club, becoming one of Leicester's favourite sons as part of Martin O'Neill's swashbuckling misfits, achieving promotion, four top-ten Premier League finishes and two League Cups in five years.
The audience then heard how Emile signed for Gerard Houllier in an £11 million move to Liverpool, enabling Emile to form a memorable partnership with Michael Owen for both club and country. Then came the trophies – six of them, including the FA Cup, League Cup and UEFA Cup. Heskey's England career saw him play in two European Championships and two World Cups as part of the Golden Generation, earning 62 caps and scoring seven times – including the final goal in the 5-1 demolition of Germany, leading to his now infamous celebration. Emile also told stories of his experiences with his fellow international players, managers, the media and of how he thinks racism in football should be dealt with.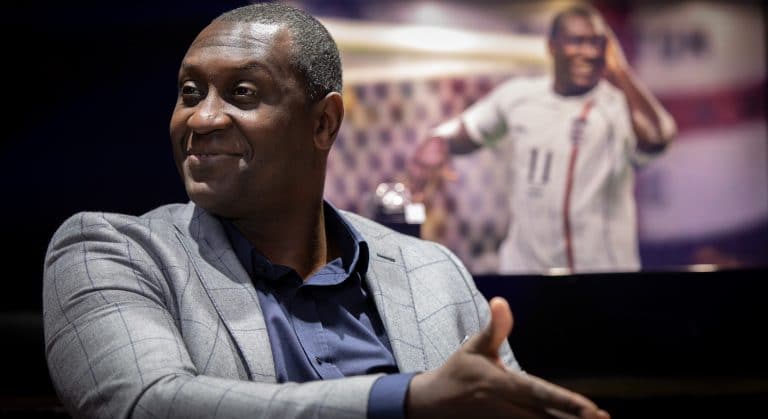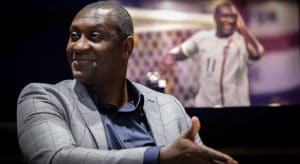 As designers and art directors for many of Pitch's catalogue of unique sports titles covers, we were delighted to be invited to support the launch and assist with promoting Emile's book. Even Heskey Scored is a revealing autobiography, the story of a largely unsung player, loved by his team-mates, who overcame fierce criticism to live the dream and is available in all good book stores including Amazon, Waterstones and WHSmith from Monday 16 September.
To discuss our design, photography and art direction services please contact us here or via social media.